Using BEI's New Planning Software & The Importance of Technology in the World of Business Planning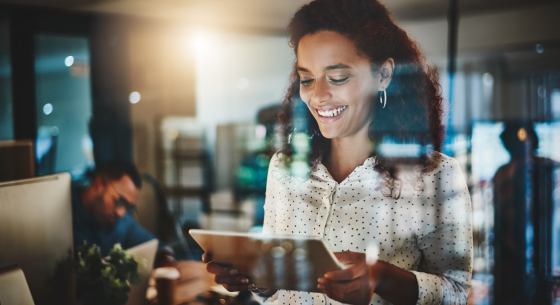 Businesses are unique, not only in what they offer their customers, but in their operations, their use of technology, their culture, and the vision their owners have for the future. As a business advisor, you play a pivotal role in helping owners make decisions related to key areas such as cash flow management, business continuity, succession planning, and growth strategies. To help owners navigate challenges, seize opportunities, and make informed decisions, you need more than industry knowledge to become that trusted advisor. At BEI, we believe that providing advisors with the tools to deliver custom solutions to their clients and a tangible path forward to reach their goals is indispensable to streamlining your work and impacting your clients' lives. That's why we are excited to announce a new software and the ways we provide the most valuable business planning software on the market.
EPIC is Now PlanIt
The BEI team spent months collecting feedback and suggestions about our previous software, EPIC, and what areas needed improvement. We brought in a talented technology team to build a brand-new platform called PlanIt to improve user-design, enhance planning functionalities, and implement features that would best benefit advisors like you.
What's New?
While much of PlanIt has the same functionality as EPIC, we have made a few improvements during development prior to launch. PlanIt has a new, sleek design with a more intuitive path for planning work.
For a guided demo of PlanIt with BEI CEO Jared Johnson, watch the recording of his latest webinar!
Data-Driven Decision-Making
One of the primary reasons for utilizing software in your planning practice is the ever-increasing importance of data in prioritizing tasks, managing teams, and executing on your clients' plans. Having a software to manage multiple clients and multiple plans enables you to track progress with your clients and make decisions based on their specific recommendations. With this new software release, advisors will have a comprehensive view of their planning activities and better visualization of the progress being made.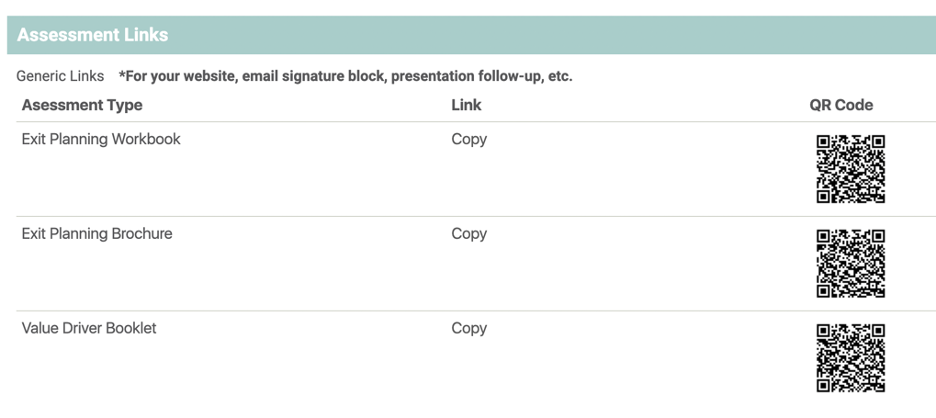 **For illustration purposes only**
Time Efficiency through Collaboration
Time is a precious resource, and business advisors often must juggle multiple clients and projects simultaneously. Utilizing the right software can significantly enhance your time management capabilities, especially through team communication. Within PlanIt, advisors can send messages to other advisors on the client team, enabling real-time communication without the need for phone calls or lengthy email exchanges. This streamlined approach fosters efficient collaboration while working on a plan, allowing advisors to free up time to focus on strategic thinking and value-adding activities for their clients and their practices.
Customized Recommendations and Reporting
Your clients are not looking for a "one-size-fits-all" strategy for their business. Being able to provide customized recommendations and planning documents is what sets you apart and builds that relationship and trust between you and your clients. PlanIt takes personalization to the next level by providing recommendations based on specific owner objectives and company requirements. Whether you are working with multiple owners, multiple companies, or a combination of both, you can create truly customized plans tailored to each owner and company's unique needs.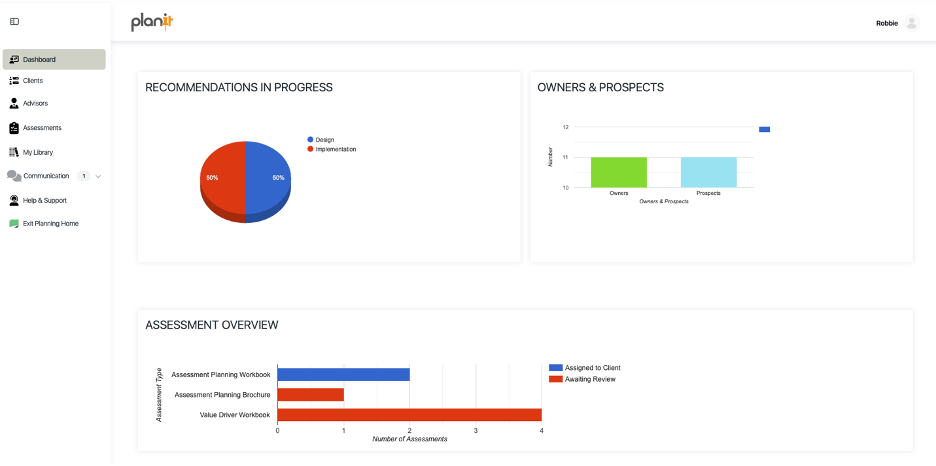 Want to learn more? Book a meeting with a member of the BEI Team for a demo of the PlanIt software!
Taking a Step Back: Recognizing the Role of Technology as an Advisor
We are confident that PlanIt will provide you with an efficient and effective planning tool to use with your business owner clients. However, it's also worth noting the broader reason for the need to invest in a planning software such as PlanIt in that the role of technology in the advisory services space is increasing at a rapid pace.
In an evolving business landscape with more owners than ever before thinking about their eventual exits, the role of business advisors is more critical than ever. Software has become an essential companion for advisors, enabling them to harness the power of data, streamline their workflow, and provide strategic guidance that drives success. By investing in the right software tools, business advisors can not only enhance their own capabilities but also deliver superior value to their clients.
Consider the benefits that a technology solution would bring to your practice:
1. Data Driven Decision Making
One of the primary reasons advisors need specialized software is due to the ever-increasing importance of data in decision-making. Businesses generate vast amounts of data each day – from sales data and financial records to customer data and market trends. To provide the most effective advice, advisors must have the means to collect, analyze and interpret this data quickly and accurately. With the right software, data analytics and visualization capabilities allow advisors to make data-driven recommendations that drive success.
2. Time Efficiency
Time is a precious resource, especially because advisors often have to juggle multiple clients and multiple projects simultaneously. Specialized planning software can significantly improve time management capabilities helping advisors plan their workload, track progress, and meet deadlines. Customer Relationship Management (CRM) software streamlines client communication, making it easier to stay organized and responsive. By automating tasks and processes, advisors can free up time to focus on strategic thinking and value-added activities.
3. Market Research & Competitive Analysis
Successful advisors must stay ahead of industry trends and understand their clients' competitive landscapes. Specialized software tools provide access to vast databases of market research and competitor information. Technologies can help advisors identify emerging trends, benchmark client performance against industry standards, and uncover new opportunities. By having real-time access to market data and analysis, advisors can offer proactive insights that drive competitive advantage.
4. Financial Modeling & Forecasting
Financial expertise is a cornerstone of effective business advising. Specialized financial modeling and forecasting software empowers advisors to create detailed financial projections, scenario analyses, and budgeting plans. These tools enable them to assess the financial health of a business, identify potential risks, and devise strategies for growth and profitability. With accurate financial modeling, advisors can provide clients with a clear roadmap to achieve their goals.
5. Compliance & Risk Management
In today's regulatory environment, businesses face an ever-growing list of compliance requirements and risks. Specialized software can help advisors keep up with changing regulations and be sure their clients are in full compliance. Moreover, risk management software provides tools to assess and mitigate potential risks, from cybersecurity threats to market volatility. This proactive approach safeguards both the advisor's reputation and the client's business.
6. Client Collaboration & Reporting
Effective communication is vital in the client-advisor relationship. Specialized software often includes collaboration and reporting features that make it easier for advisors to share insights, progress reports, and recommendations with clients. These tools enhance transparency and foster stronger client-advisor relationships, leading to greater trust and long-term partnerships.
Conclusion
In this digital age, staying ahead means staying equipped with the right technology. At BEI, we've worked with hundreds of advisors over the years, listening to how their challenges and roadblocks evolve with the emergence of technology and the nature of working with the modern-day business owner. That is why it was so important to us to design PlanIt in a way that works best for the advisor, allowing you to provide the most effective guidance to your clients in the most efficient and manageable way.