Overcoming Challenges in Adding Exit Planning to Your Advisory Practice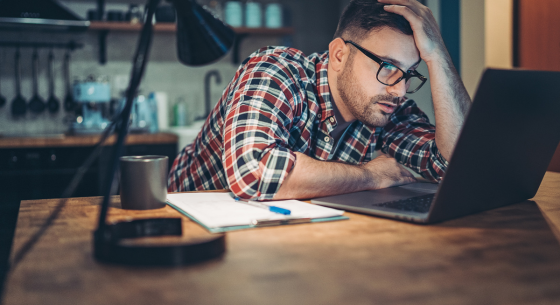 Exit Planning is a critical component of financial advisory services, helping business owners prepare for the successful transition of their businesses. However, despite its importance for owners, many advisors face several pain points and challenges when introduced to the concept of Exit Planning and the idea of adding it as a service to their professional practice. In this blog post, we'll explore the various hurdles and obstacles that advisors encounter when considering Exit Planning and how these can be overcome to ensure success in this vital area.
Advisor Pain Points & Solutions
Limited Budget Availability
One of the primary challenges advisors face when looking to incorporate Exit Planning into their practice is the perception that it requires a substantial budget. The cost associated with training and planning tools can deter advisors from taking the first step.
Solution: Contrary to popular belief, effective Exit Planning doesn't always require a massive financial commitment. Advisors can start small and gradually invest as their practice grows. We're confident you will see the long term benefits of offering Exit Planning as a service, even with a foundational level of Exit Planning knowledge.
Advisors often encounter hurdles in obtaining compliance approval to offer Exit Planning services or use the associated tools and content. Regulatory constraints can slow down the process and create frustration.
Solution: Collaborate with service providers of these solutions to streamline the approval process. Ensuring that all materials and processes meet regulatory standards makes it easier for advisors to obtain the necessary approvals. The BEI Team has worked with several compliance departments to get solutions approved for advisors.
Many advisors have limited bandwidth due to their existing client commitments and workload. Adding Exit Planning services can seem overwhelming.
Solution: Integrating Exit Planning into your practice can be a gradual process. Delegate tasks when possible and make use of tools and resources that can simplify the process. With the right tools in place, you can clear up some of the bandwidth challenges through streamlined communication among team members, project timelines and deadlines, and automated systems for data entry and report creation.
Certification Misconceptions
Some advisors believe they must be certified in Exit Planning before offering it as a service. This misconception can be a significant barrier to entry.
Solution: Certification is not always a prerequisite. While certifications such as BEI's Certified Exit Planner Designation (CExP) can enhance credibility, advisors can begin offering Exit Planning services with the right training and tools. Further, as in the case with the three-step training program that leads up to the CExP designation, advisors can begin practicing Exit Planning while they are working through training. You do not need to be an expert in all aspects of Exit Planning in order to start offering services to clients. You simply need to have an understanding of what an owner's goals are today and what team members are needed to get them there.
Exit Planning is often perceived as a complex and daunting field, deterring advisors from diving in. It's seemingly much more logical and comfortable for you to "stay in your lane."
Solution: As many BEI Advisors can attest, after just a few client engagements, business owners and advisors alike are often able to demystify Exit Planning. With BEI's tools and resources designed for this very hurdle, you can break down the process into manageable steps and receive ongoing support to address any complexities that may arise. Many advisors find success in looking inward to see if there is a specific niche market or industry they can focus on that will set them apart from their competitors. Every business is different, but every business owner will need an exit strategy, regardless of industry or audience.
Advisors who are already successful in their line of work may hesitate to add Exit Planning to their practice, thinking they don't need it.
Solution: Consider the added value that a business owner receives when your core services are coupled with Exit Planning services that they may not even know they need. Likewise, offering this service positions you as your client's most trusted advisor, ultimately deepening client relationships and opening doors to new opportunities and success.
Advisors often cite time constraints as a reason for not engaging in Exit Planning. They may feel too busy or think it's the wrong time of year.
Solution: A good tip to consider, when adding any additional responsibility, is to revisit how your time is spent. Many BEI Advisors schedule dedicated time for Exit Planning and have a separate strategy of communicating its importance to clients. That's why with a BEI Growth License, you're given access to hundreds of content pieces, plus newsletter automation to easily allow for incorporation into existing processes without overwhelming your schedules.
Advisors may be unsure about how to charge fees for Exit Planning services, which can deter them from getting started.
Solution: Charging fees and determining fees structures vary across the board. There is no harm in testing a few methods to see which strategy works best for both you and your clients. Regardless of pricing structures, adding Exit Planning allows for the additional and recurring revenue that you may not otherwise receive if not providing the long-term, comprehensive planning that is Exit Planning.
Staying Active with Tools and Resources
Advisors who join Exit Planning programs like BEI may struggle to stay active and engaged with the provided tools and resources.
Solution: BEI provides ongoing training, webinars, conferences, and various means of support to keep advisors motivated and informed. It is an emphasis at BEI to provide advisors with opportunities for continuous learning and improvement. Additionally, it's our goal to continuously enhance and update the planning software to improve ease of use and capabilities.
Hurdles in the Learning Process
Advisors may find it challenging to learn a new approach and framework for Exit Planning.
Solution: BEI has been working tirelessly to develop user-friendly software and resources that simplify the planning process. With a BEI Planning or Premium License, there are videos and articles that offer tips to help advisors like you quickly grasp the essentials. In the event that you find yourself needing more support on how to engage a client and build a plan, BEI can put you in contact with a planning consultant to guide you through each step to ensure success.
Combination of Services
Advisors often seek a combination of services, including tools and resources, to complement their Exit Planning efforts.
Solution: Collaborate with complementary services offered by our industry partners to provide a comprehensive suite of tools and resources that address various aspects of Exit Planning.
Conclusion
While advisors may face numerous challenges when considering Exit Planning, these obstacles can be overcome with the right strategies, support, and resources. By addressing budget concerns, simplifying the process, and emphasizing the benefits, advisors can successfully add Exit Planning to their practice and provide valuable services to business owners seeking to transition their businesses effectively.
Ready to learn more? Schedule a meeting with us so we can walk you through some of the most common pain points and disprove some common misconceptions so you can be on your way to the next level.