ESOPs In Action and Establishing a Legacy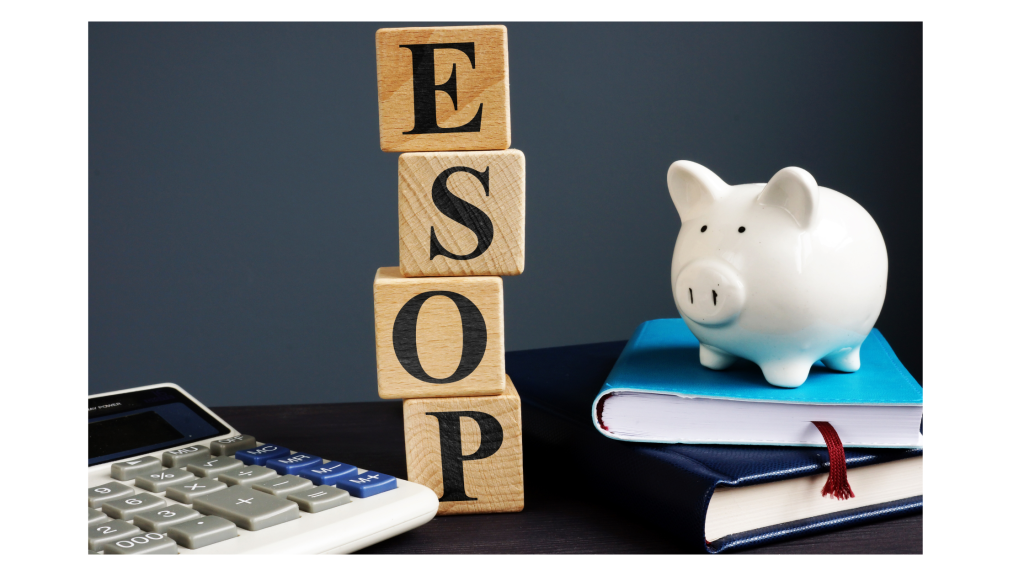 What is an ESOP?
Employee Stock Ownership Programs (ESOPs) have become increasingly popular among companies as a way to engage and retain employees while also providing a unique ownership structure.
This exit path allows employees to own shares in the company they work for, which can result in significant benefits for both the business and the community it serves.
In this blog post, we'll explore two examples of ESOPs in action within the Colorado community.
Benefits of an ESOP:
The main benefit of an ESOP is that it incentivizes employees to work harder, stay with the company longer, and feel more invested in its success.
ESOP guru and BEI Member, Kelly Finnell had the opportunity to work with Denver Restaurant Group, Edible Beats, to create an ESOP for its employees.
Kelly and his team at Executive Financial Services worked to develop an ESOP for Edible Beats Founder, Justin Cucci, and his hard-working team of 325+ employees. Here's what Kelly and his team were able to accomplish with Edible Beats through the creation and implementation of an ESOP:
Employee Benefits: Employees earn shares based on their tenure and salaries. More responsibilities come with a higher salary, and employees in turn get more shares within the company.
At Edible Beats, every employee regardless of tenure was eligible to be included in the plan. According to Founder, Justin Cucci, new employees must wait a year from the start of employment in order to get vested, and will earn 25% of their shares each year after.
Improved Retention: ESOPs are a powerful tool for employee retention. When employees feel like they have a stake in the success of the company, they are more likely to stay with the business for the long-term. This reduces turnover costs and ensures that the company retains valuable talent.
Increased Motivation: ESOPs can be a powerful motivator for employees. When employees own a piece of the company, they are more likely to take ownership of their work and feel more invested in the success of the business.
Cucci spoke about how life changing it can be to own shares in a company. Equity provided from shares can assist in purchasing a home or a business down the road.
"The only thing the shares can't do is be transferred or sold to another person. Shareholders who want to disinvest must sell their shares back to Edible Beats", wrote Linnea Covington.
Heightened Productivity: Companies with ESOPs often see an increase in productivity. This is because employees feel more motivated to work harder, are more invested in the company's success, and have a greater sense of ownership.
"For Cucci, creating the ESOP means he doesn't have to sell off Edible Beats in pieces, or to an owner who may dismantle the business that he built so carefully. Eventually, the idea is to have the Edible Beats restaurants completely employee owned."
For more details on Edible Beats and their recent ESOP strategy, check out this article from Restaurant Hospitality written by Linnea Covington: Denver Restaurant Group Offers Stock To Employees.
Building a Sense of Community:
So, how does an ESOP positively impact the community? Let's take a look at a long time Colorado favorite, Beau Jo's Pizza.
Chip Bair, the owner and founder of Beau Jo's pizza restaurant in Idaho Springs, announced at the 50th anniversary celebration that he'll be selling the business to his employees through an Employee Stock Ownership Plan (ESOP).
As a Colorado institution that's served approximately three million pies over the years, Beau Jo's move to an ESOP will ensure that the business will remain in the hands of employees who have helped make it a success over the years.
This move demonstrates Bair's commitment to the community and his employees who have helped make Beau Jo's a beloved institution over the past half-century. Here's how:
Community Involvement: ESOPs provide local employment opportunities to community members and support the local economy. Idaho Springs, CO, has faced an economic downturn as mines across town shut down over the years. Luckily, the newly employee owned pizza joint also calls Idaho Springs home and has been able to provide jobs for many that lost their jobs of the years, establishing Beau Jo's as a pillar in the community.
In an article published by Jason Blevins for The Colorado Sun on Employee Ownership and Creating a Legacy, Jason wrote about an Idaho Springs Local, "Alex Dunn worked at Beau Jo's during college and in the summers when she was a teacher. She started working full-time at the Idaho Springs restaurant 17 years ago and now she is the general manager."
Leaving a Lasting Legacy
In addition to the benefits mentioned above, ESOPs are also a valuable tool for building a lasting legacy. ESOPs can help to paint the picture about:
Long-Term Perspective: When employees own a piece of the company, they tend to take a longer-term perspective. This means that decisions are made with the future in mind, rather than just short-term gains.
Succession Planning: ESOPs can be an effective way to facilitate succession planning. By gradually selling shares to employees, business owners can ensure that the company stays in the hands of those who are committed to its success.
Increased Value: Companies with ESOPs tend to be more valuable, as they have a committed and motivated workforce. This can result in higher profits, which can be reinvested in the business, the community, or other initiatives that support the company's long-term success.
The Bottom Line
An ESOP can provide significant benefits for both the business and the community it serves. They can improve employee retention, motivation, and productivity, while also stimulating economic growth and community involvement. Additionally, ESOPs are a valuable tool for building a lasting legacy.