Why Should a Business Owner Work With a CExP?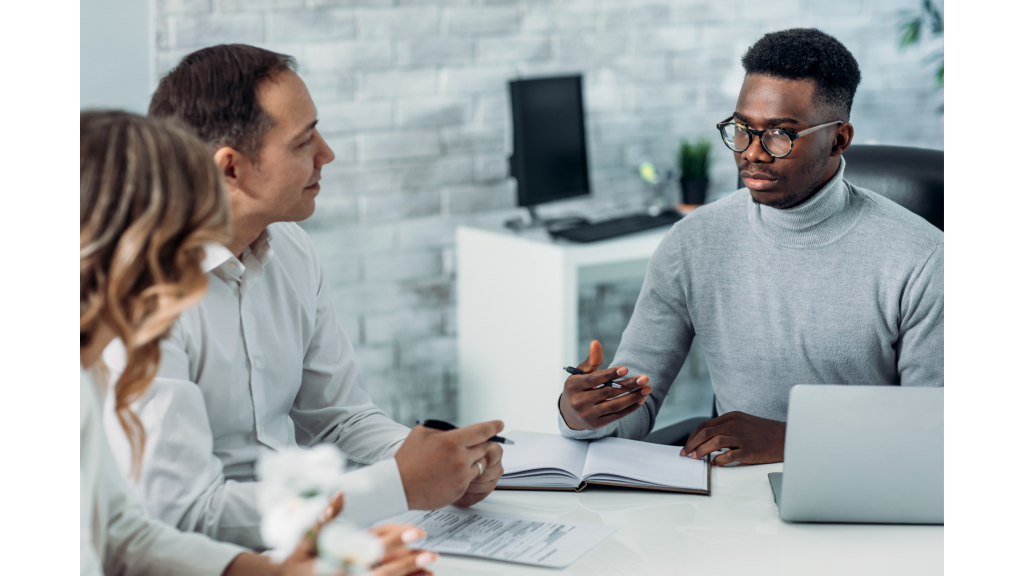 You've put in the effort to recognize how essential it is to have a well-structured plan in place when a business owner is ready to leave their business. You know that, eventually, every business owner will want or need to exit their business, whether it's for retirement, pursuing other ventures, or due to unexpected circumstances.
This is where hiring a Certified Exit Planner (CExP) can be invaluable to the business owner in helping achieve their goals.
What is a Certified Exit Planner?
A CExP is a professional who has undergone extensive training and certification in the field of Exit Planning.They have specialized knowledge in various aspects of business Exit Planning, such as financial planning, tax implications, legal considerations, and more.
They have the skills and training necessary to take individual components of a business plan and integrate them into the exit strategy. Interested in learning more? Check out this article from Yahoo Finance, All About Certified Exit Planners (CExP)!
Follow along for reasons why a business owner should work with a CExP, and why it can be a valuable addition to your Exit Planning toolkit:
Comprehensive Exit Planning
A CExP will work with the business owner to develop a comprehensive Exit Plan that considers all aspects of their business and personal finances. They will help identify financial goals, determine the value of the business, and create a plan to maximize its value upon exit. They can implement a comprehensive plan and bring in all the necessary experts to execute for the best possible outcome based on the owner's financial and non-financial goals.
Expertise in Tax Planning
A CExP can provide advice on tax planning strategies to minimize the business owner's tax liability upon exiting their business. They will also work with the tax advisor to ensure that the plan aligns with the business owner's long-term financial goals and minimizes the impact of taxes on the exit.
Protection of Your Business and Personal Assets
An Exit Plan can help protect the business and personal assets from potential liabilities that may arise during the exit event or after the business owner leaves. A CExP can help identify and address any risks that could impact the business's value and the business owner's personal finances.
Increased Likelihood of Success
Working with a CExP can significantly increase the likelihood of a successful business exit. They can help navigate the complexities of Exit Planning and ensure that the plan aligns with the business owner's long-term financial goals.
With their guidance, a business owner can create a plan that maximizes the value of their business, minimizes their tax liability, and protects their personal and business assets.
Peace of Mind
Having a comprehensive Exit Plan in place can provide peace of mind for both the business owner, their family, and the new owners. A CExP can help create a plan that ensures a smooth transition and allows the business owner to exit their business on their terms, with confidence.
The Bottom Line
Owners looking to begin planning for their eventual transition out of business should look for advisors that have this level of expertise. Obtaining an advisor that is not only knowledgeable in their specific field, but also in how all the pieces fit together and when the team works together to execute will save time, money, and potentially heartache during the exit. With their guidance, business owners can exit their business with confidence, knowing that they have a solid plan in place to achieve their goals.
A CExP can also help owners to identify potential exit paths, complete due diligence before preparing the business for sale, as well as ensure that the terms of the transfer are in their best interest. In addition, a CExP can help business owners to develop a plan to maintain their legacy after exiting the business.
Whatever the business owner's goals are, a CExP can help them to achieve them.
If you are an advisor driven to help clients achieve their goals for exiting their business, the Certified Exit Planner Course may be right for you! Take the next step in your Exit Planning career, we invite you to learn more about obtaining a CExP. There is a better way to plan. Let BEI show you the path to success.